How does it work? A lot like you do...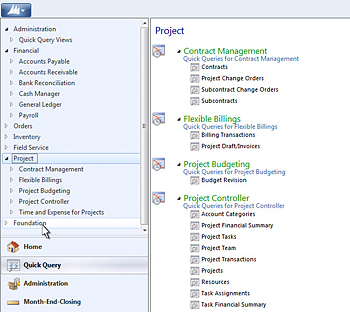 Our enterprise resource planning (ERP) system not only works out of the box, but also it's designed to serve the evolving accounting needs of project-based and service industries like professional services, construction, government contracting, and engineering. Most importantly, it gets the job done.
People get it. Microsoft Dynamics SL is easy to use and understand because it works like Microsoft Office.
It's not like other software solutions.Many accounting options aren't built for project work, and most industry-specific solutions lack the accounting tools you need. We bridge the gap with comprehensive project management functionality and robust accounting capabilities.
It's on your terms. In the cloud or on-premises, Microsoft Dynamics SL lets your people work anytime and anywhere they're most productive.
Count on a business solution from Microsoft - Watch the video
Explore the top 10 reasons to purchase Microsoft Dynamics SL
Discover Microsoft Dynamics SL product capabilities
See for yourself how Microsoft Dynamics SL works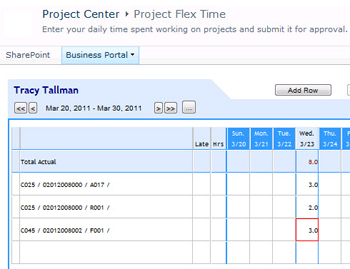 Video demos
New user interface enhancements (5 minutes)
Connect with Microsoft Office Project Server (8 minutes)Quick Query and attachments (7 minutes)
Collaborate with Microsoft SharePoint Server (7 minutes)
Interactive demos
(Microsoft Silverlight required)
Quick Query and attachments (10 minutes)
Project management (14 minutes)
Project inquiry (7 minutes)
Time entry and approval (7 minutes)
Connect, collaborate, deliver—it's the best way to run your business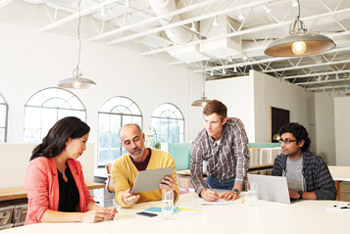 Microsoft Dynamics SL delivers integrated project management and accounting capabilities that provide increased control and insight.
Financial management
Get a better handle on the numbers. Help contain costs, control compliance, and maintain crystal-clear visibility into your assets and cash flow.
Sales, service, and project management
Deliver on time and on budget. Drive better decision-making, manage people and finances, and help maintain profitability for client services and projects.
Business intelligence and reporting
Base decisions on intelligence, not on emergencies. Get relevant data and recommendations today regarding the best course of action for tomorrow.
Discover customer success stories
Read how these businesses use the Microsoft Dynamics platform to
work forward.