Client Testimonials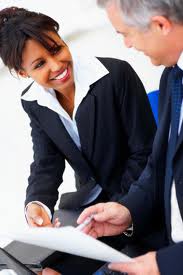 Dynamics SL deployments
Dynamics SL has been deployed in over 13,000 sites worldwide.
Discover customer success stories
Read how these businesses use the Microsoft Dynamics platform to work forward.
Scientific Firm Grows Government Business More Than 100 Percent with Accounting System
RJ Lee Group tackles technically challenging problems with a team of more than 250 material and forensic scientists, chemists, physicists, and computer scientists. When the company started winning larger contracts with complex reporting requirements, it decided to implement Microsoft Dynamics® SL to improve its project accounting. RJ Lee Group used the solution to efficiently meet a wide variety of state and federal government-contracting rules, including those subject to Defense Contract Audit Agency audits. As a result, RJ Lee Group has grown its business with the government so dramatically that the company is poised to earn half its revenue from contracts with the U.S. Department of Defense and the U.S. Department of Energy. In addition, the company reduced administrative workload and increased visibility into operations so that it can respond to business trends as they develop.
Defense Contractor Helps Save Lives and Sees 100 Percent ROI with ERP Solution
BMI Defense Systems designs and manufactures protective equipment with patented energy-absorbing designs for the U.S. military. In 2008, the company won a multimillion-dollar contract to ship a gunner platform and restraint system in direct support of the military operations in Iraq and Afghanistan under the Mine Resistant Ambush Protected vehicle program. Faced with a need to exponentially scale up its operations, BMI Defense worked with Microsoft® Gold Certified Partner SIS to implement Microsoft Dynamics® SL for accounting, supply chain, and manufacturing. The solution helped BMI Defense better demonstrate to the government its direct and indirect costs for the new contract, thereby saving the company more than the amount it cost to implement the system. In addition, BMI Defense now tracks inventory with greater accuracy and is better able to meet shipment schedules.
Consulting Firm Improves Profitability by Aligning Project Management and Accounting
Engineering consulting firm MacKay & Sposito serves public-sector, commercial, industrial, and residential customers in Washington and Oregon. Economic challenges and increasing competition and budget pressure on private-sector and public-sector projects require the ability to track detailed project performance and to measure company performance against specific goals. The company relies on the financial and project management capabilities of Microsoft Dynamics SL to help align its business management, accounting, and operational functions. As a result, MacKay & Sposito's executives can measure performance in specific segments of the business and redirect business development efforts to ensure that the company meets its goals. Project managers exert precise control over time and billing and track resource utilization at a detailed level to optimize profitability and cash flow.
Government Contractor Improves Insight, Reporting With Cloud-Based Project Accounting Solution
With a growing project portfolio, Shared Spectrum Company (SCC), a government contractor focused on building new technologies that leverage the radio frequency spectrum, needed an integrated project management and accounting solution. To meet this requirement, the company deployed Microsoft Dynamics SL in a hosted environment. With the new solution in place, the company has improved project accounting and government reporting, a particular benefit when it comes to Defense Contract Audit Agency compliance. The company now also eyes future growth in confidence, recognizing that it has the powerful, flexible platform it needs to support an operation that could expand from government contracts to the commercial sector at any moment, thanks to the applicability of the new technologies SSC develops.